SCHNEEBERGER MINISLIDE MSQscale – the new, innovative measuring system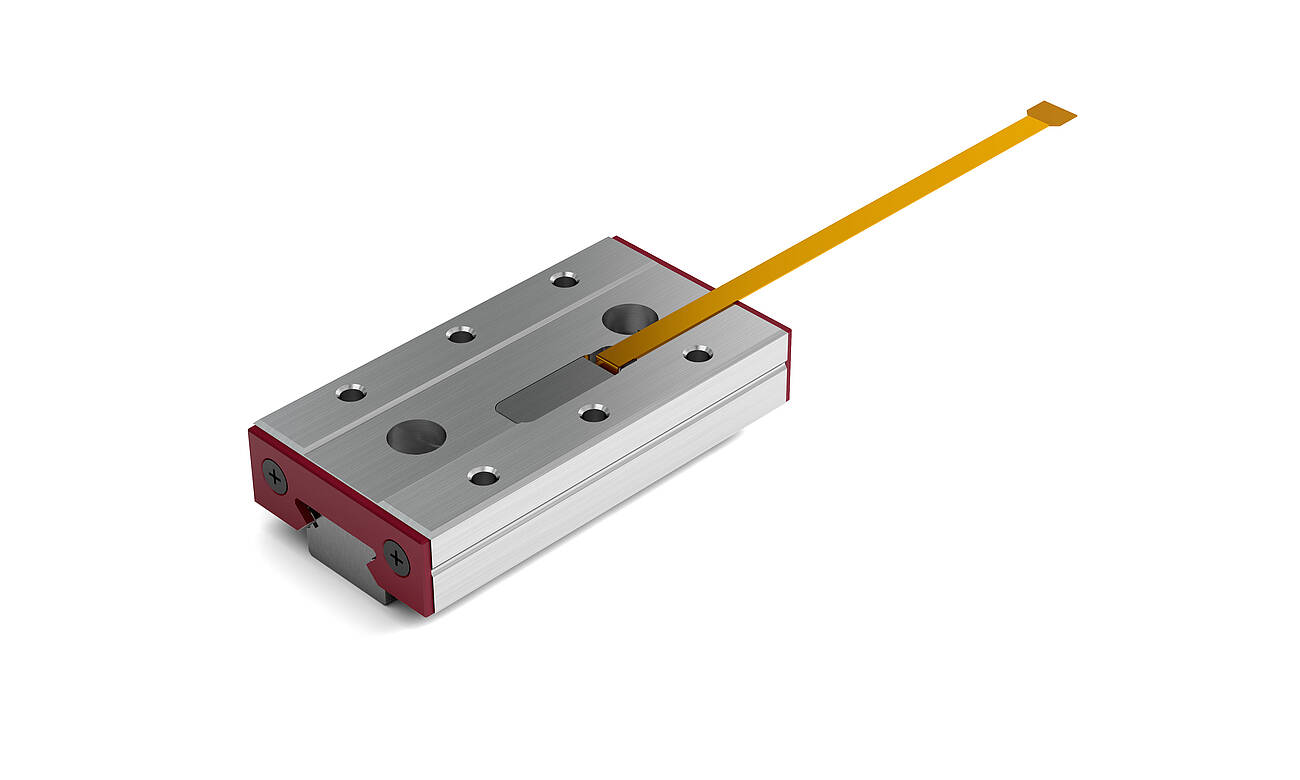 The unique miniature guideway MINISLIDE MSQ is taking another step forward, with the MINISLIDE MSQscale becoming available from April this year. An innovative measuring system with a resolution of 0.1 µm and integrated into the tried-and-tested SCHNEEBERGER miniature guideway MINISLIDE MSQ, it combines guiding and measuring functions.
Customer benefits
With this new, extraordinary innovation, SCHNEEBERGER combines both guiding and measuring functions in the MINISLIDE MSQscale. The integrated measuring system makes even the most compact applications possible and significantly simplifies construction and installation. This ensures MSQscale is a very economical solution for challenging technical requirements. Moreover, the measuring system is available for the whole MINISLIDE MSQ product range.
Increased cost-effectiveness
The optical, incremental MINISLIDE MSQscale measuring system with a resolution of 0.1 µm is distinguished by a highly integrated compact design. The sensor is perfectly integrated into the carriage and the dimensional scale is mounted directly on the guideway. No additional distance measuring systems are necessary, which simplifies construction and thus increases cost-effectiveness. Installation is quick and easy: where there is space for a MINISLIDE MSQ system, a MINISLIDE MSQscale can be installed.
Interface options
For connection to control units, SCHNEEBERGER offers MSQscale interface modules in four different designs: D-Sub 9 connector (with or without housing), Micro Match connector without housing or a module that only has solder connections. If the flexible print of the sensor is too short in the application, a dynamically loadable flat flex cable (FFC), in lengths of 250 mm, 400 mm or 600 mm, can be used between the flexprint and the interface module.
Extended service life
MINISLIDE MSQscale builds on the successful MINISLIDE MSQ design, which means high reliability and long service life. The capabilities of MINISLIDE MSQ with regard to speed, acceleration, rigidity and loading capacity also apply to MINISLIDE MSQscale – with the additional function of high-resolution length measurement.