Peak performance with SCHNEEBERGER mineral casting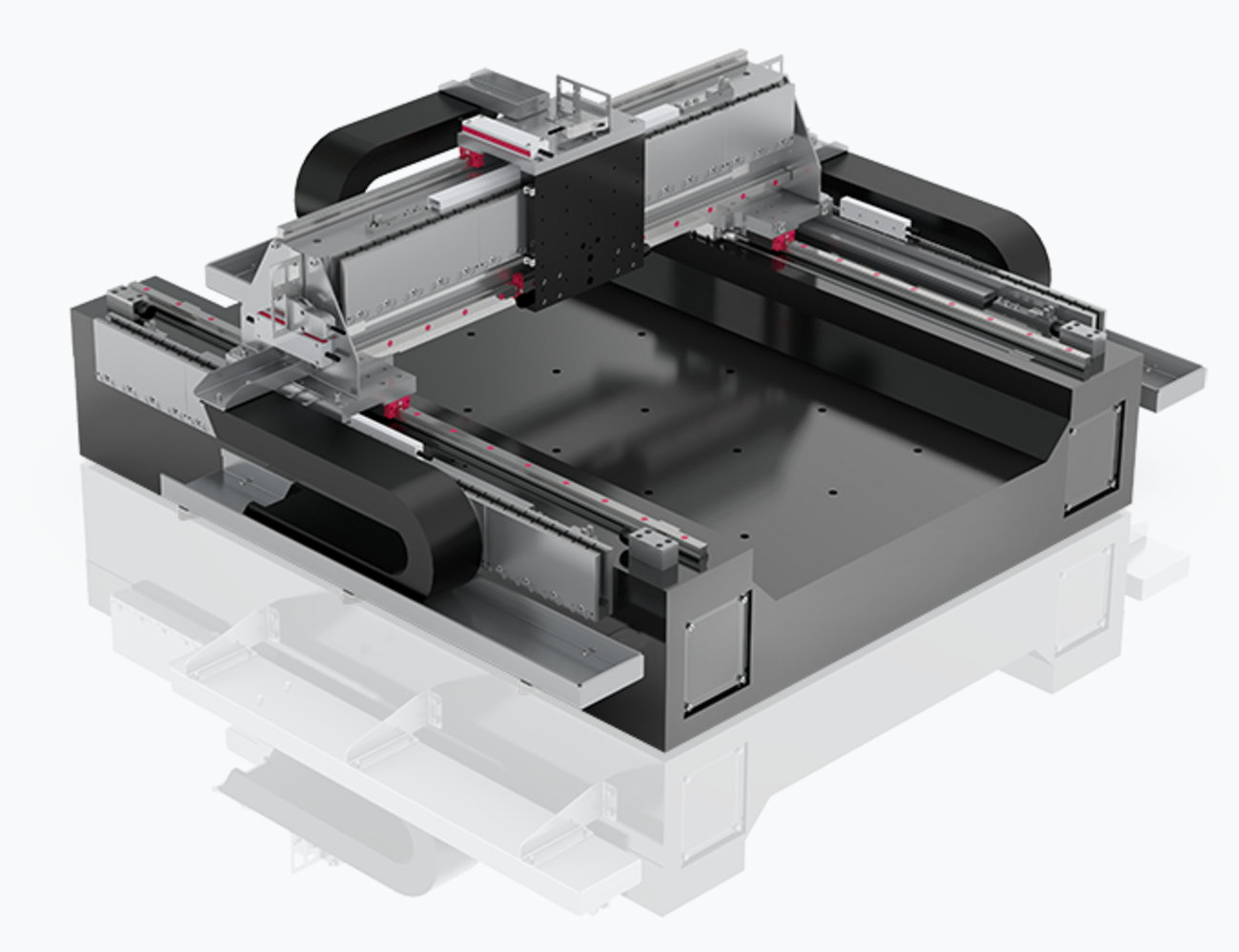 SCHNEEBERGER Mineral Casting Technology has many years of experience in the development and manufacture of mineral casting components for various industries. This includes individual components and entire system modules, delivered directly to your assembly line. SCHNEEBERGER's new techcon® casting material also offers a cost-effective alternative to conventional mineral casting for selected applications.
Our competence Center
Our plant in Cheb in the Czech Republic has been producing many different types of mineral casting components since 2007. The SCHNEEBERGER competence center for this material and its continuous development is located here. Today, our product range extends from individual machine components to entire system modules, delivered directly to your assembly line. In addition to development and manufacturing in Cheb, SCHNEEBERGER also has its own mineral casting production facility in China. From the production of the molds to the actual casting and finishing, all work is performed independently in our own plant.
Mineral casting advantages!
Mineral casting is ideal for frame structures. Polymer concrete is up to 30% less expensive compared to steel and cast iron; and, it offers clear technological, economical and environmental advantages. Mineral casting provides excellent vibration damping, high chemical resistance and significant thermal advantages (thermal expansion similar to that of steel). Connection elements, cables, sensor and measurement systems can all be poured into the assembly. This means the material can be used not just in machine tool construction, but for applications in many other industries: for example, in medical systems and the solar, electronics and packaging industries. Mineral casting is virtually 100% recyclable and generates significantly less CO2 during manufacturing than steel and cast iron materials.
techcon®, a specially developed cement mixture
The latest achievement by the mineral casting competence Center is techcon®, the casting material - an alternative to mineral casting. It also features cold curing, with a special cement mixture (instead of epoxy resins), but has similar physical properties at significantly lower costs compared to mineral casting. Finishing can be done to a similar extent as with mineral casting. With techcon® from SCHNEEBERGER there is now an economical alternative for certain applications such as prototypes or small series in the area of mineral casting materials.
Ideal for combining with linear technology
Mineral casting is an ideal option for use with SCHNEEBERGER's linear technology components. Using mineral casting delivers up to ten times better damping than using steel or grey cast iron, which provides high dynamic stability for machine structures. That means ideal conditions for the high-precision components of SCHNEEBERGER linear technology to deliver optimally effective performance.