Mineral Casting: Vibration-Free Precision with Environmental Responsibility
Unlock the Potential of High-Precision Applications with Mineral Casting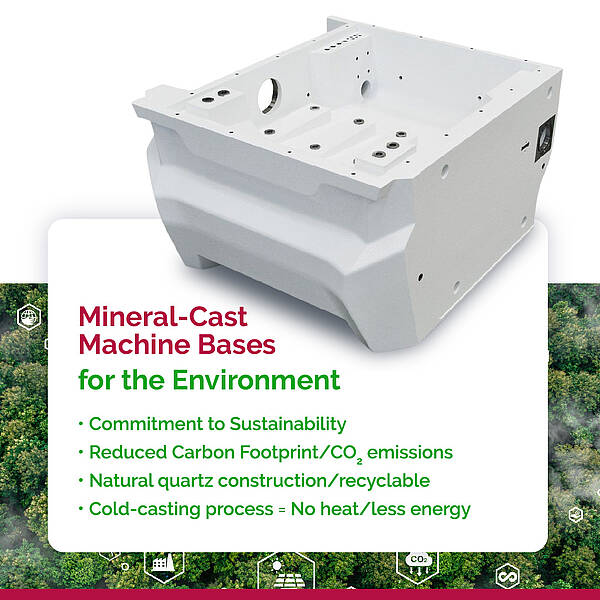 Mineral casting features clear technological, economic and ecological advantages over steel, gray cast iron or cast iron. Its excellent vibration damping, chemical resistance and thermal stability not only impress users in machine tool manufacturing, but also in many other industries such as medical technology, solar technology, electronics and packaging. In particular, the combination of linear technology and mineral casting creates essential customer benefits.
SCHNEEBERGER is a leading global manufacturer of mineral castings and not only offers innovative and high-precision mineral casting solutions, but also completely pre-assembled modules and assembly groups, equipped with the following components according to customer requirements
linear guideways
linear motors
electronics and sensors
drive units
Since we offer everything as a one-stop solution, we guarantee optimal matching of the various components. SCHNEEBERGER mineral castings are manufactured by specialized employees in our production facilities in Czech Rep. and China. The entire process, from the design phase to the actual casting process and finishing, is subject to strict quality specifications. This guarantees that complex machine designs and assemblies with integrated guides are manufactured in the specified dimensions and to the highest quality.