Positioning and motion systems according to custom requirements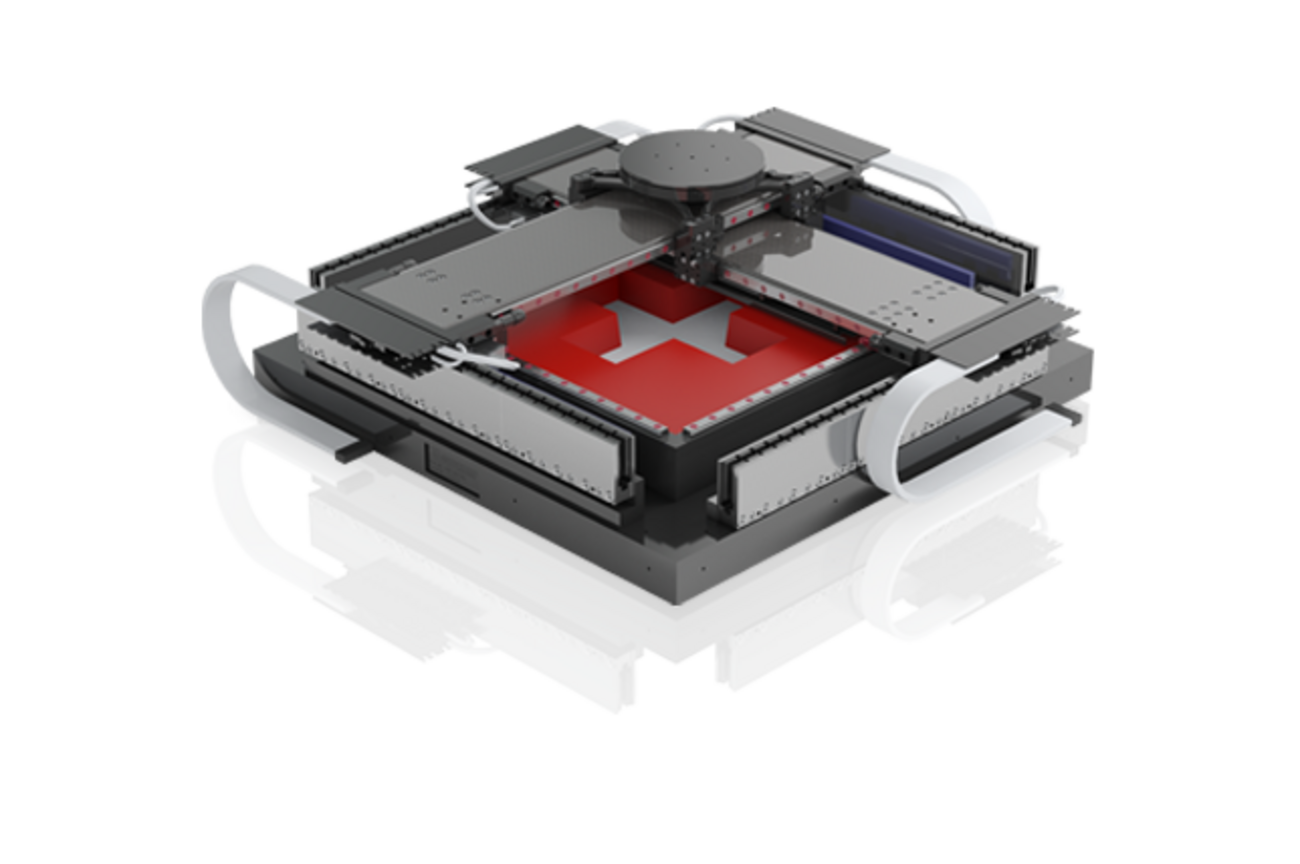 SCHNEEBERGER is always ready to help when the know-how for developing a positioning system is not available to the customer, when such a development lies outside their core competency or when in-house development is not possible due to capacity restraints. Customers thus benefit from SCHNEEBERGER'S experience and expertise as a designer and developer of positioning systems for a wide variety of applications in the semiconductor industry, in medical technology and biotechnology, in the optics industry and in microscopy.
SCHNEEBERGER'S systems are fundamentally developed and manufactured together with and for our customers. They are the epitome of extremely accurate and reliable linear technology for high-end machines and devices. Positioning accuracy, speed, vacuum suitability and the perfect fine-tuning of all individual components are part of the axiomatic setup.
This is how, for example, the depicted Open Frame XY positioning system was created. Our customer wanted a completely integrated positioning system.This included the mechanical components, such as the structural parts and linear tracks as well as the electronic controller components. In this case the integrated position measuring system AMS is used, a system which SCHNEEBERGER has developed for integration into the MONORAIL BM profiled rail systems. Finally, integration of the control and commissioning are also included in the scope of delivery.