MINIRAIL and MINISCALE PLUS - Achieve the highest accuracy even in the tightest spaces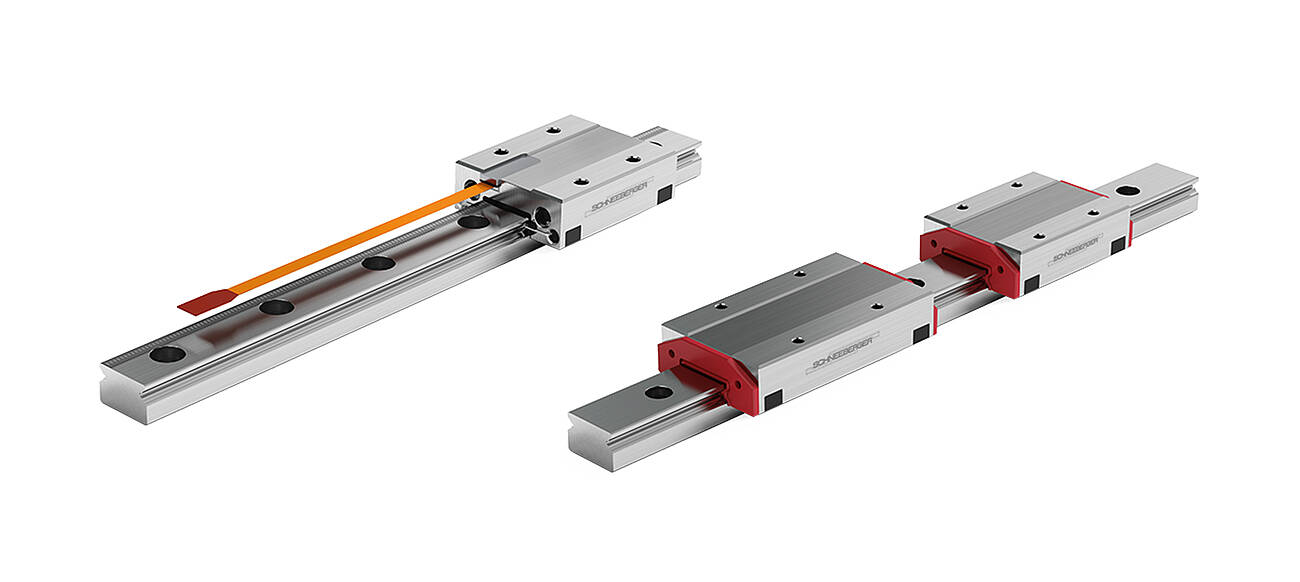 The high-precision MINIRAIL miniature guideway from SCHNEEBERGER is small in size, but large in terms of its possibilities. MINIRAIL is a high-tech linear bearing that will impress you with its precision, robustness and versatility. Expandable if required with an integral measuring system and long-term lubrication.
Customer benefits
MINIRAILS are perfectly suited miniature guideways to achieve the highest accuracy in the tightest of spaces. The accelerations possible go up to 300 m/s2 with a maximum speed of 5 m/s. Through a combination with the integrated MINISCALE PLUS distance measuring system, the "Guide" and "Measure" functions can be ideally linked to each other on a compact scale. As an additional option, maintenance effort can be minimized with the integrated LUBE-S long-term lubrication.
Minimal design planning
The MINISCALE PLUS is a compact measuring system is already integrated into the SCHNEEBERGER MINIRAIL miniature guideway. This eliminates the need for a separate distance measuring system. The design has been simplified significantly with fewer components. At the same time, less space is needed, which allows for a more compact design. Since MINISCALE PLUS is also based on the successful MINIRAIL design, the service life values are completely comparable. MINISCALE PLUS is therefore the right solution for many applications.
Integrated long-term lubrication
As another option, SCHNEEBERGER also offers the integrated long-term lubrication LUBE-S for the MINIRAIL. This ensures long-lasting, uninterrupted and safe operation. The associated freedom from most maintenance has a favorable impact on maintenance costs. Of course, LUBE-S guarantees the full performance range of MINIRAIL, with direct, metered lubrication at every installation orientation.