Miniature guideway with integrated distance measuring system – all-in-one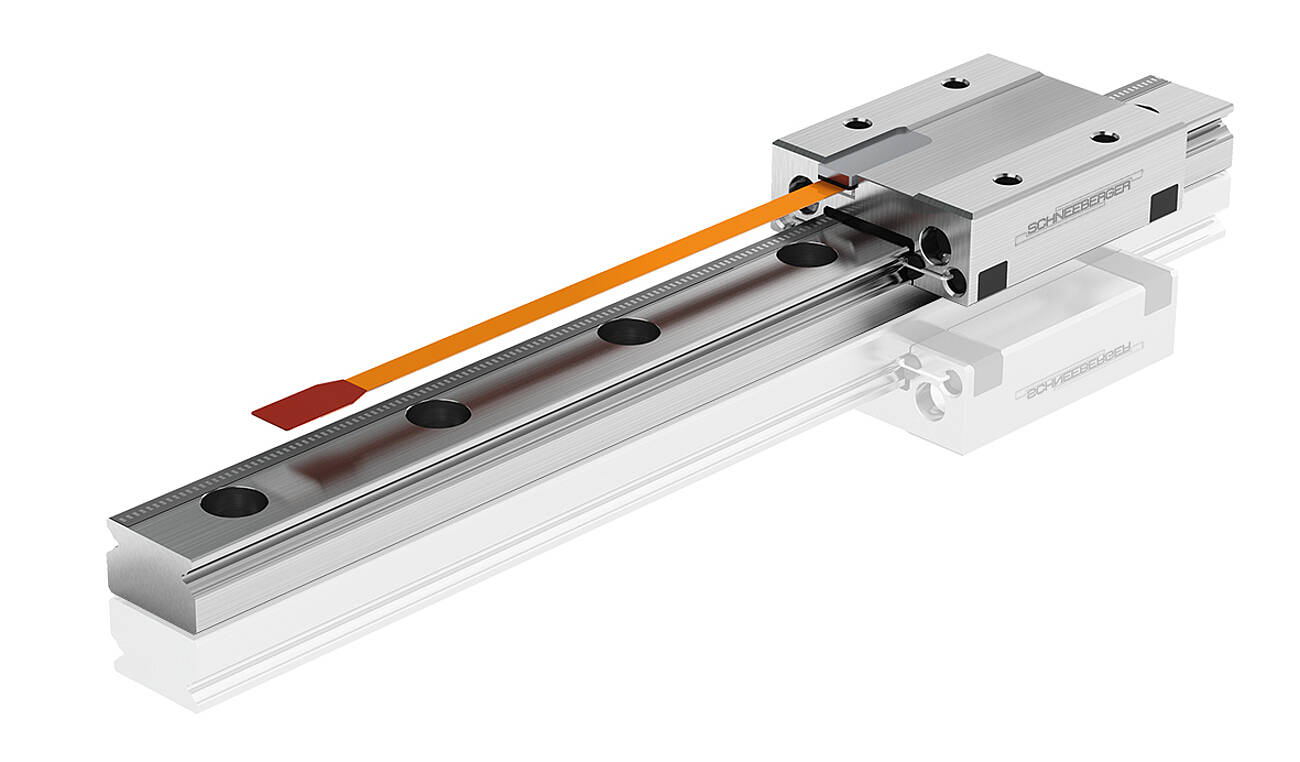 The MINIRAIL profiled linear guideway with the MINISCALE PLUS integrated distance measuring system impresses with its precision and robust design. This product was developed for high speeds and accelerations in the work process and is used in a variety of high-tech sectors.
MINISCALE PLUS is based on the time-tested MINIRAIL miniature guideway. The innovative embedding of ball recirculation in the carriage allows speeds of up to 5 m/s and accelerations of up to 300 m/s2. Thanks to a combination with the integrated MINISCALE PLUS distance measuring system, the "Guide" and "Measure" functions can be ideally linked to each other in a compact manner.
As the MINISCALE PLUS measuring system is integrated into the SCHNEEBERGER MINIRAIL miniature guideway, no applications are needed for separate, additional distance measuring systems. The design is considerably simplified with fewer components. There is also less space required, allowing for a more compact design. Since MINISCALE PLUS is also based on the successful design for MINIRAIL, the service life adjustment factors are fully comparable too. MINISCALE PLUS is thus the right solution for many areas of use.