MONORAIL BM - Highest precision production with long service life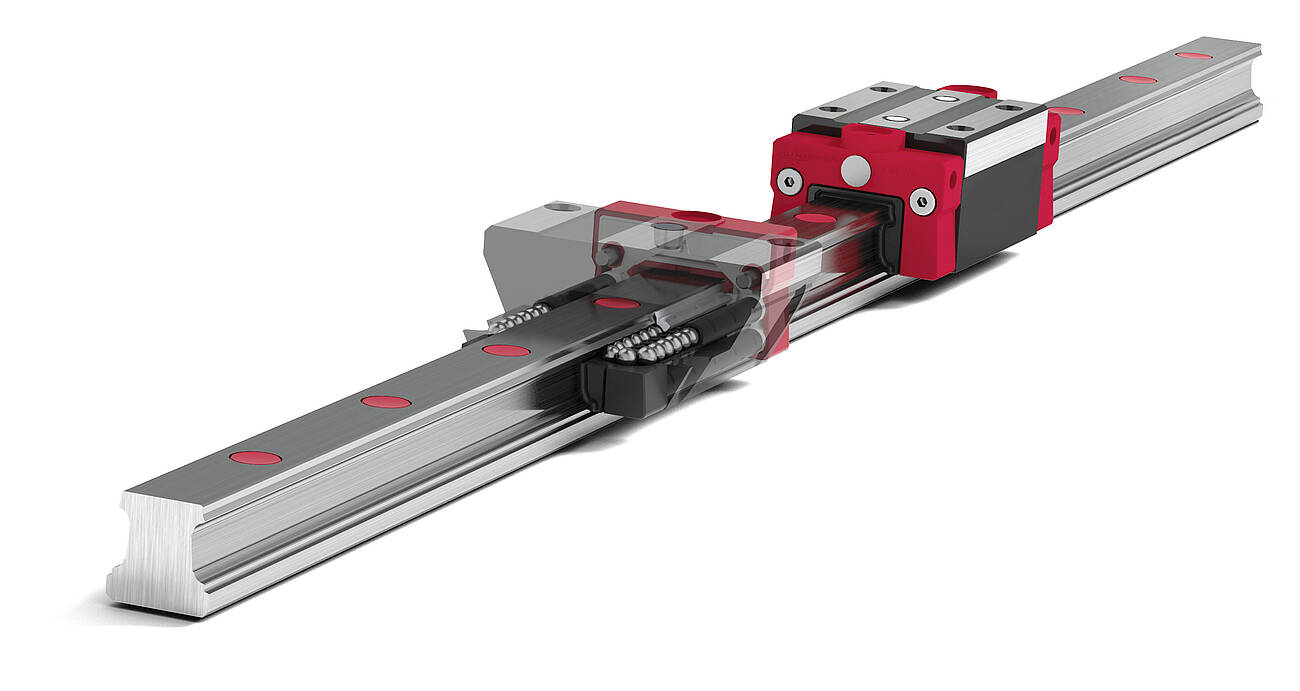 When maximum precision and an extended service life are required, MONORAIL BM profiled linear guideways from SCHNEEBERGER have been a sure bet for many years. The linear bearings are reliable components for a variety of applications in a wide range of industries.
Customer benefits
The precise production provided by MONORAIL BM makes the profiled linear guideway the first choice in many industrial applications when maximum accuracy and a long service life at constant levels of performance are required. Other advantages include excellent running properties, low pulsation, low friction and high traveling speeds thanks to optimized rolling elements. The rail profile and 6 attachment holes per carriage also ensure a high level of guidance and torsional rigidity. All this makes MONORAIL BM a reliable, economical and robust solution.
Long service life with minimal maintenance
MONORAIL BM also has minimal maintenance requirements. The carriages are equipped with longitudinal and cross wipers as standard. This ensures efficient sealing and effectively prevents dirt ingestion. As a result, lubricant loss is reduced to a minimum. This also means an increase in service life with minimal maintenance, optimally adapted to the installation location.
Measuring systems, gear racks and accessories
With the optional integrated AMSA, AMSABS and AMSD distance measuring systems, the MONORAIL BM can be equipped for measurements close to the work process. With the MONORAIL BZ, the characteristic performance of the profiled linear guideways can be enhanced by the advantages of a high-precision, integrated rack and pinion drive. Depending on the application area, additional accessories such as a bellows, additional wipers, lubrication plates and more are also available for the MONORAIL BM, for example to increase maintenance intervals and further extend service life.
6 sizes for a wide range of applications
The MONORAIL BM from SCHNEEBERGER in sizes BM 15, 20, 25, 30, 35 and 45 with 8 different carriage types has long been successfully used across the industrial spectrum. Areas of application include tool manufacturing as well as biotechnology, medical technology, the semiconductor industry, laboratory automation, measuring technology, automation, robotics, and the optics industry.