MONORAIL MR and BM - Stable processes always assured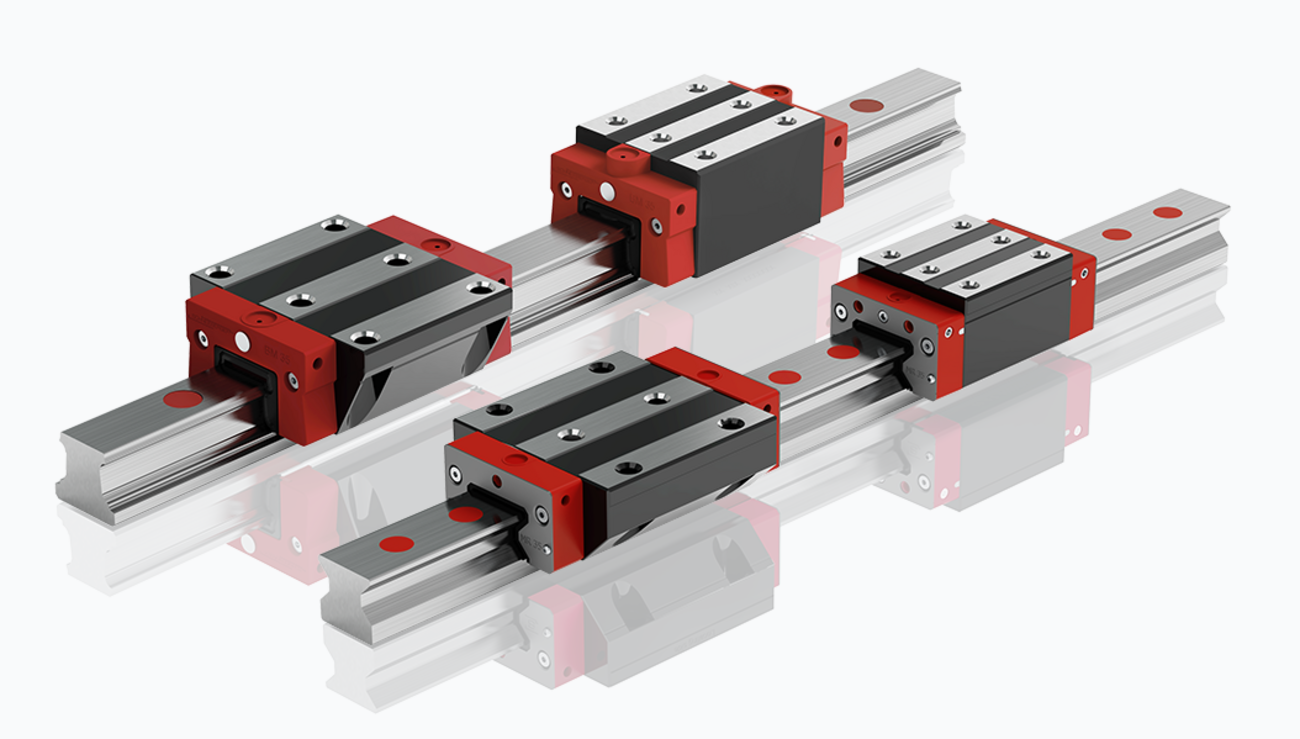 When maximum precision and extended service life are required, profile rails from SCHNEEBERGER have been a sure bet for many years. High-precision MONORAIL MR profiled guideways with rollers and MONORAIL BM profiled guideways with balls are used worldwide in a vast array of applications in the machine tool industry, from simple handling tasks to difficult machining tasks.
SCHNEEBERGER MONORAIL MR profiled guideways with rollers are especially suitable for handling high loads in the machine tool industry. Workpieces weighing tons can be transported with high precision on machines equipped with them, rigidly and absolutely free of play for the best results in the machining process.

4S = New carriage design
Serviceability (compatibility, exchange of cross wipers)
Supply of lubricant (lubrication distribution, pressure-tight lubrication channels)
Shock resistance (body optimized for rigidity)
Sturdiness (robust front plate, stable attachment of front plates)
Excellent dynamic characteristics and high cost-effectiveness are what characterize the SCHNEEBERGER MONORAIL BM ball guideway. With few but optimally arranged components, and thanks to the low number of transitions in the ball tracks, the design provides outstanding running properties; in particular, smoothness with low pulsation, low friction, and high traveling speeds.
More