Standard or customized guideways - we guarantee the right solution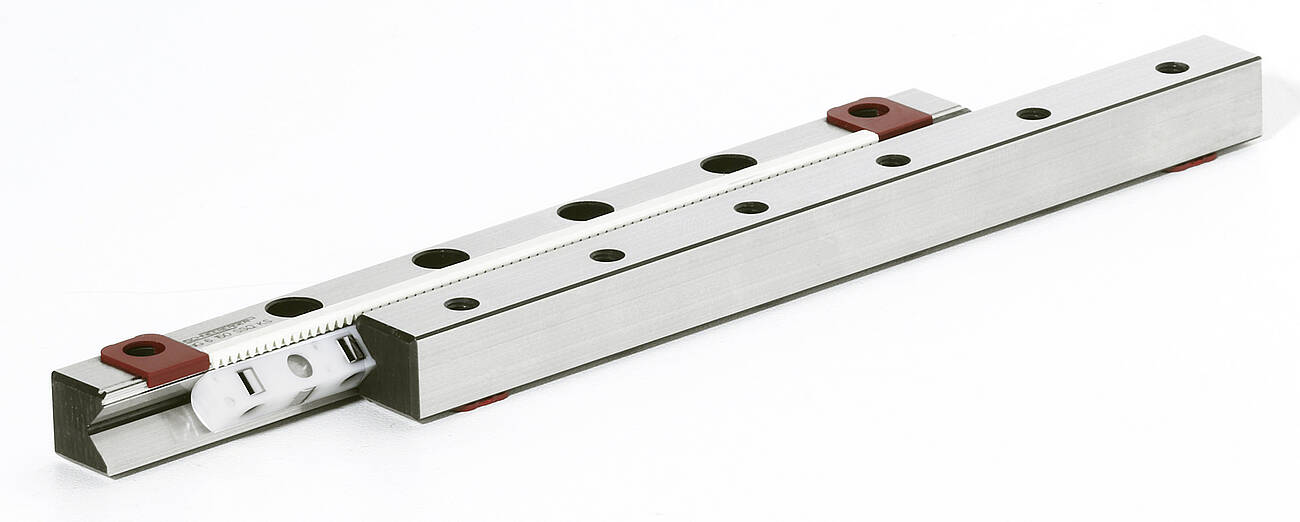 When they were introduced by SCHNEEBERGER, the Type R cross rollers - and ball guideways - were the first standardized linear frictionless guideways. These guideways and the further developments to which they have given rise, continue to meet the requirements of the most demanding applications. Many different branches of industry rely on standard elements and customized guideways from SCHNEEBERGER.
Customer benefits
Everything from a single supplier. This is where the main benefits for our customers lie. SCHNEEBERGER offers a comprehensive range of linear bearings in standard sizes which are highly suitable for many different applications. From robotics and machines- and the semiconductor industry - to laboratory applications, medical technology and much more. But even if standard dimensions do not fulfill the requirements, SCHNEEBERGER's specially adapted customized guideways make the company the right partner.
Cross-roller guideways with standard definition
Fine-tuned support and locating surfaces guarantee precise tracks and top surface quality for all SCHNEEBERGER R, RN, RNG and RD linear bearings. The guideway is made from 1.2842 hardened tool steel with a hardness of 58 to 62 HRC . If the user needs corrosion-resistant guideways, 1.4034 tool steel is used. The rolling elements - balls or rollers - are made from hardened roller bearing steel in hardness 58 to 64 HRC. The cross roller bearing can be accelerated up to 50 m/s². The robust linear bearings are available in three quality classes for use under operating temperatures of -40°C to +80°C. Furthermore, RN and RNG guideways can be equipped with the FORMULA-S cage control in order to counteract cage creep. Similarly, it is possible to combine R and RD guideways with Type SK, SKD, SKC and SR recirculating units.
Customized guideways
If the standard product is not sufficient, SCHNEEBERGER guarantees maximum flexibility with linear bearings made to order and beyond standard dimensions. Hardened components made from tool steel can be made in one piece up to lengths of 3,000 mm. If required, they can be supplied corrosion-resistant, e.g. for applications in clean rooms or offshore areas. More customer advantages come from the diversity of materials. Inductively hardened guideways up to 6,000 mm can be made using steels such as C45, Cf53, C60, 42 CRMo4, and 16MnCr5 with a hardness range of 58 to 63 HRc.