MONORAIL AMS - Guiding & Measuring as an integrated system solution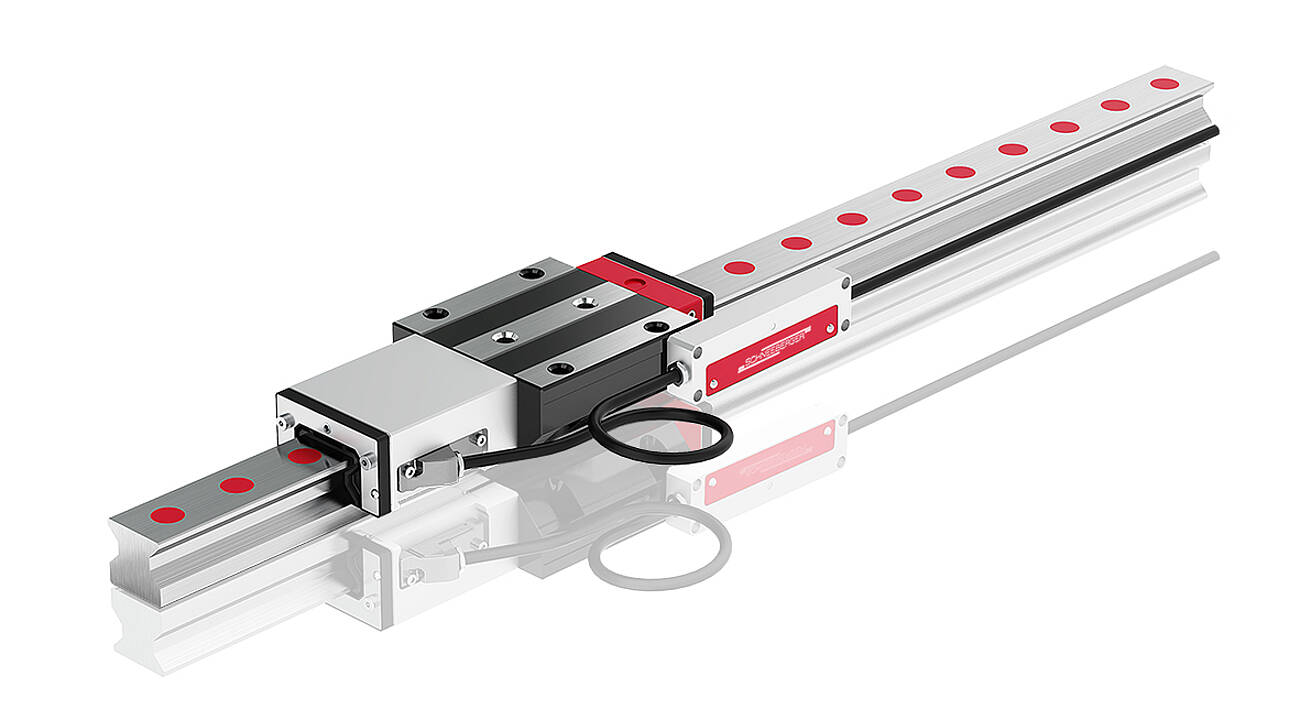 When space constraints and performance are required for distance measurement, MONORAIL AMS is the answer. SCHNEEBERGER integrates a measuring head and scale onto its MONORAIL profiled linear guideways. In brief: Integrated AMS distance measuring systems from SCHNEEBERGER are machine-compatible with integrated distance measuring systems in ready-to-install quality, suitable for a wide range of applications in mechanical engineering and automation.
MONORAIL carriages are equipped as standard with twin-lipped cross wipers on the ends and top and bottom longitudinal wipers. Together with additional sealing of the gaps between the front plate and the steel body, these provide an exceptionally efficient sealing system. The ingress of dirt is therefore effectively prevented and lubrication losses are reduced to a minimum, which results in a significant increase in service life.
The maximum one-piece profile rail length for all AMS distance measuring systems is 6 meters. For the analog systems, however, several MONORAIL guideways can be combined as required. Thanks to the special design of the rail joints, in combination with the AMSA 3L read head, joints can be traversed, and any lengths of measuring axes can be constructed.