High-load use cases with SCHNEEBERGER MONORAIL MR 4S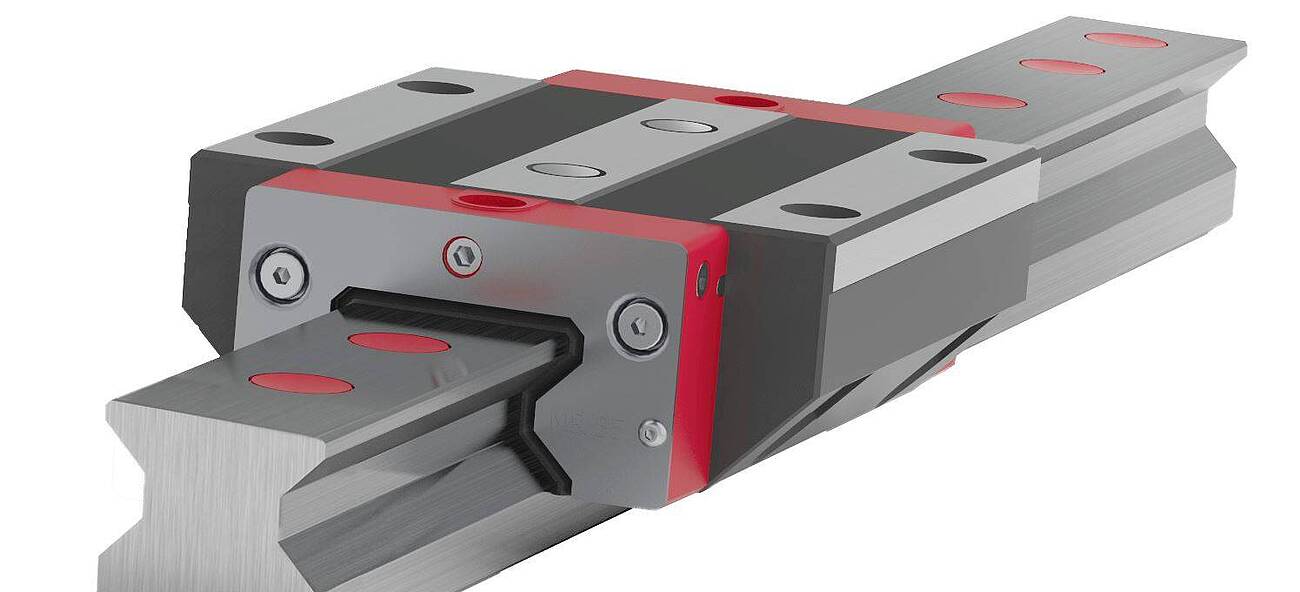 SCHNEEBERGER MONORAIL MR profiled guideways with rollers are especially suitable for handling high loads in the machine tool industry. Workpieces weighing up to 150 tonnes can be transported with high precision on machines equipped with them.
Customer benefits
The SCHNEEBERGER MONORAIL MR profiled guideways series, available in six sizes with rail cross-sections from 25 to 100 mm, is the right solution for a wide variety of applications and weight classes in machine tools and production centers. For the high-precision transportation of relatively large loads in milling machines, lathes, boring machines or grinding machines, MONORAIL MR profiled guideways feature outstanding loading capacity and strength – for everything from large motor production and power plant engineering to aerospace engineering and other areas of heavy mechanical engineering.
4S - New carriage design
MONORAIL MR profiled guideways – like all other SCHNEEBERGER products – are being improved all the time to achieve even better results. The advantages of the updated MONORAIL MR carriage, which has been available for two years now, are summarized by the "4S" concept:
Simple maintenance: compatible with the previous generation, replaceable cross wipers
Supply of lubricant: application-oriented lubricant distribution, pressure-tight lubrication channels and standstill lubrication
Shock resistance: stiffness-optimized carriage body
Soiling immunity: robust front plate for sustained good running properties
Extended service life
MONORAIL MR profiled guideways are designed for speeds of up to 3 m/s and can be accelerated by up to 50 m/s2. The carriage and rail bodies are made from high-grade hardened steel. Specially shaped rollers are used as rolling elements. The end result is a system with high static and dynamic load carrying capacity together with long service life. MONORAIL MR profiled guideways therefore fulfill the highest technical and economic demands.
Guiding and measuring
MONORAIL MR profiled guideways are supplied with one-piece rails with a maximum rail length of 6 m for frame sizes from 25 to 65, and 3 m for frame size 100. Longer lengths can also be easily achieved by exact joining of multiple rail sections. Since precise distance measurement is essential for exact linear motion, MONORAIL MR profiled guideways can of course be equipped with the matching SCHEEBERGER AMS distance measuring system. That enables guiding and measuring with cost-optimized, space-saving solutions from a single source.