SCHNEEBERGER positioning systems - Everything from a single source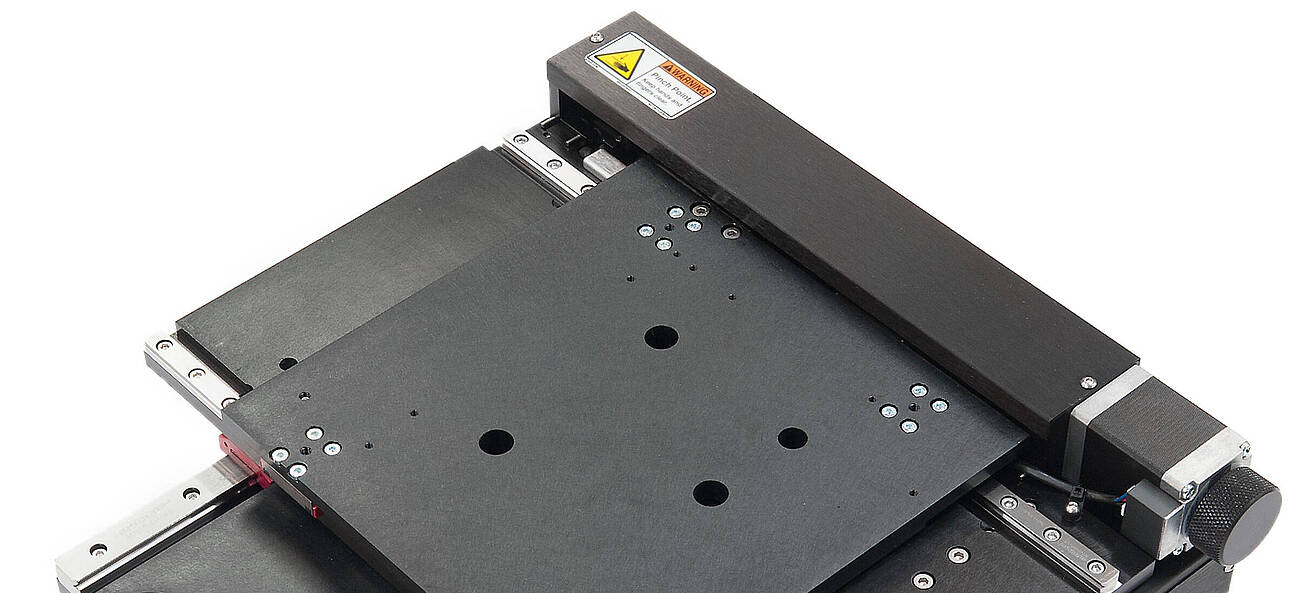 SCHNEEBERGER offers individual components and complete positioning systems for solutions in linear motion technology. If a customer wants an integrated solution instead of only linear tracks for installation, SCHNEEBERGER develops the complete positioning system for the end application based on the customer's specifications.
Customer benefits
SCHNEEBERGER has created systems for major industries and global companies for more than 30 years. You can rely on our engineering experience and expertise designing and developing positioning systems for demanding applications in the semiconductor industry, in medical technology, in the optics industry and in microscopy.
Completely integrated positioning system
This is how the Open Frame XY positioning system shown in the image on the left was created. The customer wanted a completely integrated positioning system. This includes the mechanical components, such as the structural parts and linear tracks, as well as the electronic controller components. In this case, the controller components include the integrated AMS distance measuring system, which SCHNEEBERGER developed for the MONORAIL BM used here. In the end, we manufacture your high precision systems backed with unsurpassed service, support and supply!
MONORAIL with AMS distance measuring system
The SCHNEEBERGER MONORAIL BM linear bearings used in this positioning system described above features running characteristics that are critical for a precise positioning system. Other advantages include high running smoothness, low pulsation, low friction and high traveling speeds thanks to the optimized rolling elements. For measurements close to the work process, as mentioned above, MONORAIL BM incorporates an integrated AMS distance measuring system.
Everything from a single source
Together with the mechanical and electronic components, this positioning system is an excellent example of the precision that is inherent in SCHNEEBERGER products. Added to this are the many years of experience in design, development and construction of positioning systems, which can be ideally combined with SCHNEEBERGER linear motion technology. The end result is a compact product, with everything from a single source.