Razor-sharp and highly precise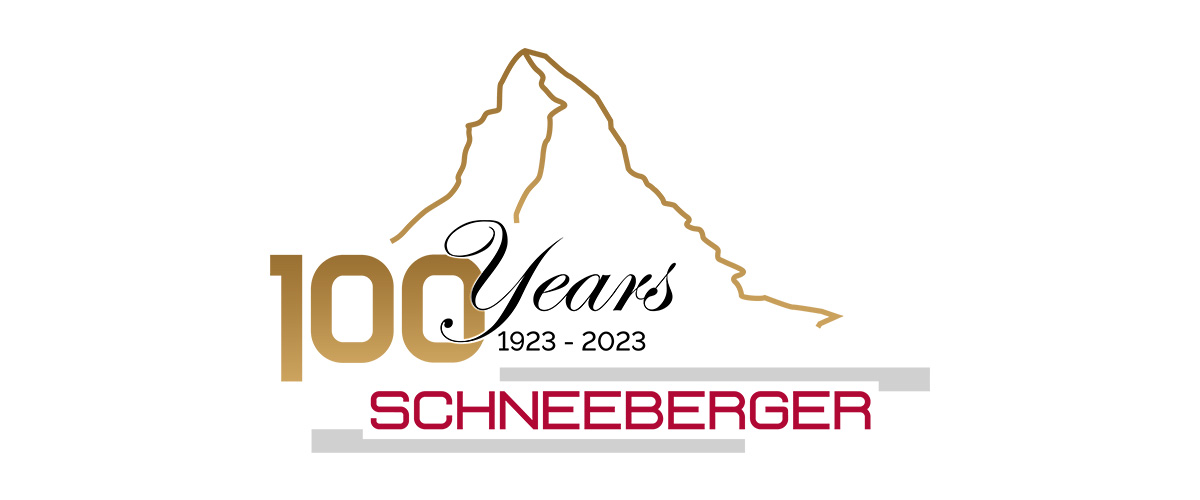 In 2023, the SCHNEEBERGER Group will celebrate the 100th anniversary of the company's history. This marks a historic milestone that is able to be commemorated thanks to the continuous development of the company and the know-how of all its employees.
The company's unique journey began in 1923 when Walter Schneeberger-Grütter founded a machine shop on Dorfgasse 9. At the very beginning, SCHNEEBERGER-Grütter and his employees launched the first sharpener that could be used to grind wood milling cutters and knives, among other things. More grinding devices and woodworking machines were soon developed and marketed in Switzerland and abroad.
The devices and machines sold very successfully in various countries, and due to the high demand, additional properties needed to be purchased for the production area. The company grew, and when carbide tools came onto the market in the 1940s, SCHNEEBERGER once again demonstrated its inventive spirit. In order to be able to grind these innovative tools, SCHNEEBERGER developed its own smooth-running carriages with preloaded roller guides – the actual start of extremely precise linear guideways.
As a company, SCHNEEBERGER had always attached great importance to the highest precision, and in 1948 it therefore seemed reasonable to continue these revolutionary linear guideways as an independent product line. However, it was not only this line of business that had potential, but new products such as machines for the graphics industry and glass processing were also successfully launched on the market. After 30 years, in 1953 it was time to transfer the company from a sole proprietorship to a family stock corporation.
Over the years, a small workshop had become a globally active enterprise. By 1988, the SCHNEEBERGER Group employed a total of roughly 400 people in the business areas of sharpening machines, linear technology and woodworking. A newly founded company, J. SCHNEEBERGER Maschinen AG, eventually took over the sharpening machine sector in 1989, which allowed SCHNEEBERGER AG Lineartechnik to focus entirely on linear technology. And with the 1,400 employees now currently working in the Group, this growth will certainly continue well beyond the 100th anniversary.