Individual gear racks offering maximum precision and efficiency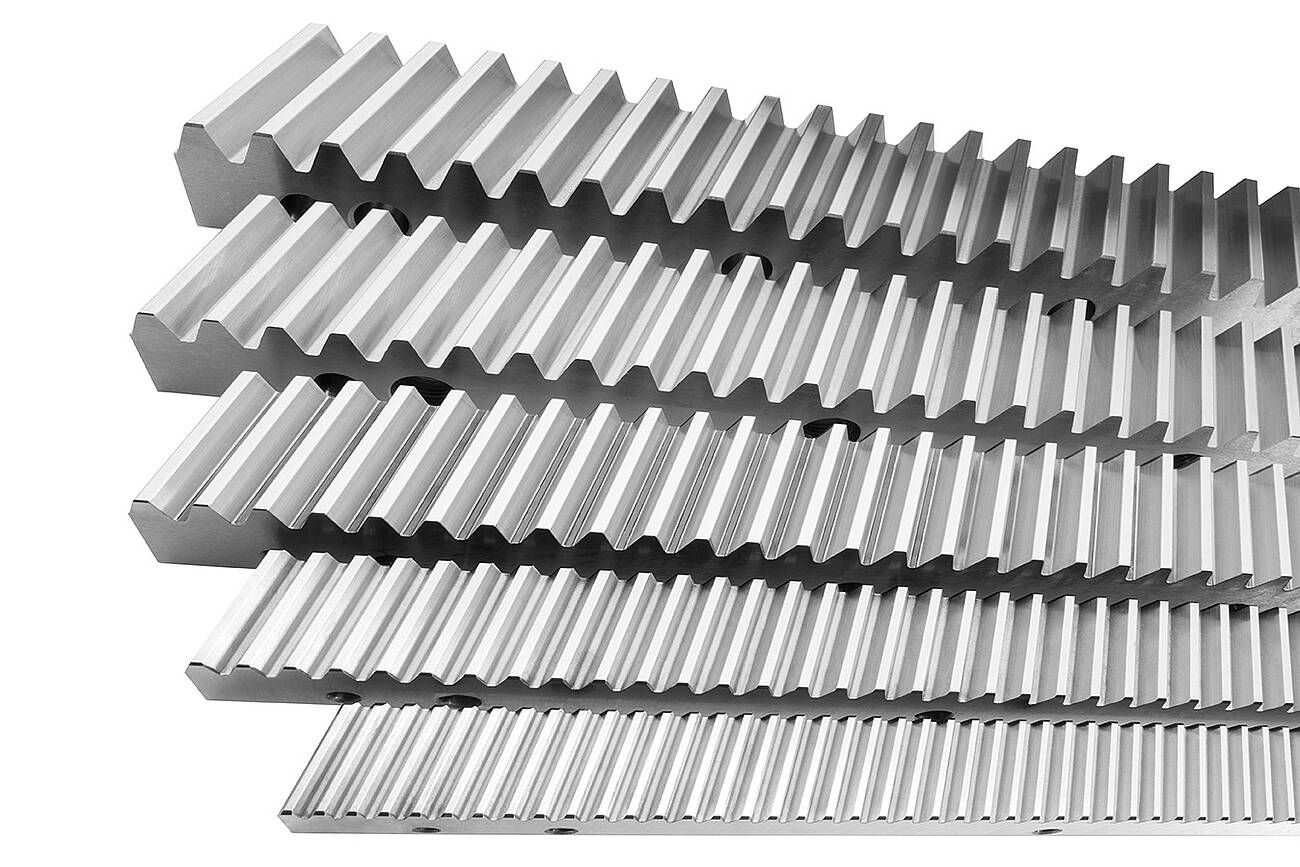 Gear racks from SCHNEEBERGER offer significant advantages both commercially and technically as a standard or special version – with a product length of up to 3 meters, a wide range of configurations and various accuracy classes.
Challenge
As a drive concept for complex linear motions in which high forces must be transmitted precisely and reliably, straight or helical tooth rack gear racks from SCHNEEBERGER offer a proven solution. Using individual grinding, hardening and positioning processes, the optimum solution is achieved for any application with comprehensive technical expertise. This enables SCHNEEBERGER to meet the constantly growing demand for standard and customized gear racks for a wide range of applications in numerous industries.
Solutions
A wide range of applications are possible, such as: Moving a machine tool gantry weighing several tons linearly, to positioning a laser cutting head at top speed or driving a buckling arm robot with maximum precision for welding operations – gear racks from SCHNEEBERGER ensure accuracy, dynamic motion and efficiency at all times. Whether these are designed in on standard machine tools with dirty environmental conditions or ultra-high-precision measuring machines in clean rooms, our gear racks are the way to go! And where there is the need for long travel, the combination of our racks and precision guideways offer significant technological advantages as well! All of this from your partner in linear motion, SCHNEEBERGER.
Customer benefit and advantages of 2 m long gear racks
Lower price per meter
No pin holes required
Reduced installation time and engineering expense
Higher accuracy compared to short gear racks
Cheaper accuracy class Q6 instead of Q5 usually sufficient