Miniature guideway with integrated distance measuring system – all-in-one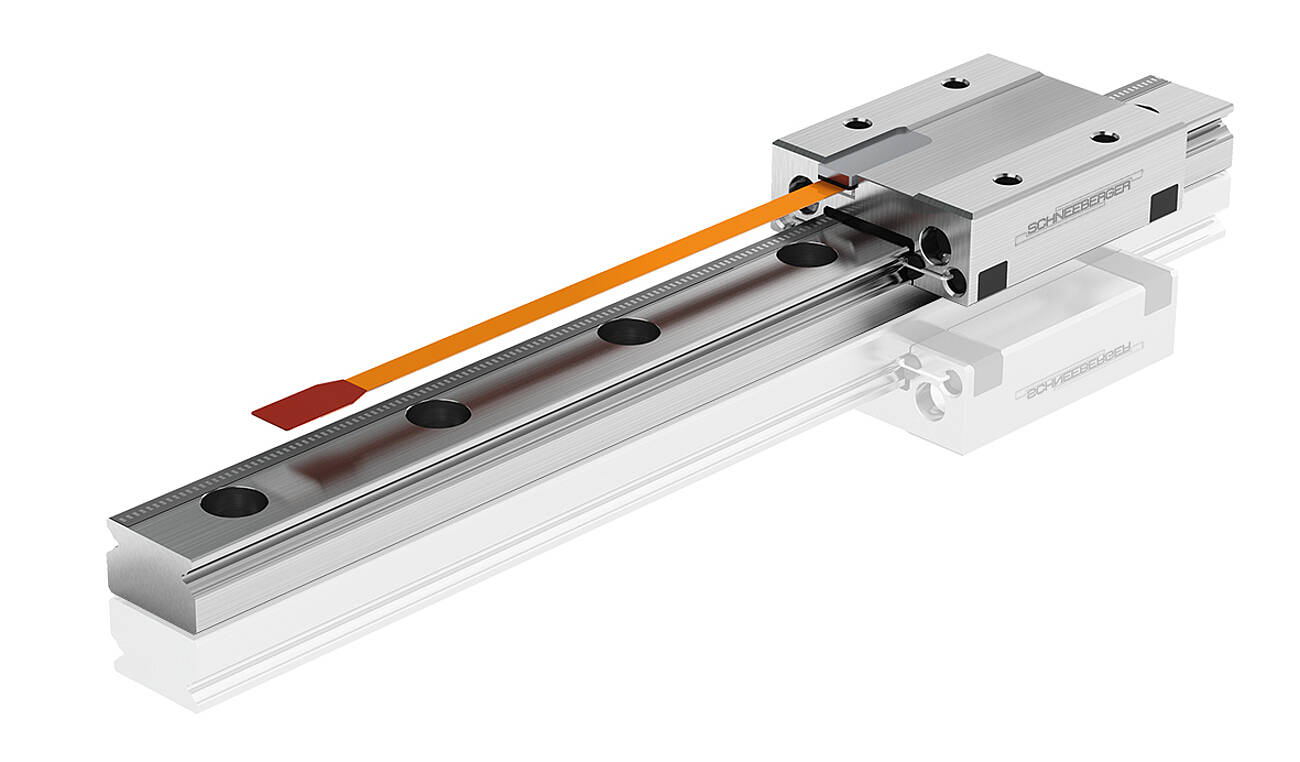 The precision and robustness of the MINISCALE PLUS optical distance measuring system is impressive. The product was developed for tight spaces as well as high speeds and increases in speed in the work process in conjunction with high measuring accuracy. It is used in different high-tech sectors, such as in various medical technology and biotechnology applications.
The MINISCALE PLUS is based on the MINIRAIL profiled linear guideway and combines the characteristics of a linear encoder with those of a miniature profiled linear guideway. The innovative embedding of ball recirculation in the carriage allows speeds of up to 5 m/s and increases of speed of up to 300 m/s2. With the combination of an integrated MINISCALE PLUS distance measuring system, the "Guide" and "Measurement" functions are offered on a single rail. MINISCALE PLUS therefore makes a significant contribution to a reduced TCO (total cost of ownership), as only one component needs to be ordered, stored, installed and supported in the field throughout the entire supply chain.
Thanks to its technical affinity with the MINIRAIL miniature profiled linear guideway, the MINISCALE PLUS does away with all expenses for an additional, separate distance measuring system. In addition, the service life values are absolutely comparable to those of the MINIRAIL. Eight rail widths can be combined with up to four carriage sizes. Overall, the product range therefore includes 32 variants, which can also be adapted to the customer's specific length up to a length of 1.00 mm. The output signal is available as analog or digital.